About KOPPLIN KUEBLER & WALLACE
When you work with KOPPLIN KUEBLER & WALLACE you can expect an experience that will be centered around the well-being of their clients, the candidates they place, and the industry as a whole. Their process has been fine-tuned for 26 years and involves merging more than 500 years of combined expertise with a comprehensive understanding of stakeholders' needs. They are an award-winning executive search and consulting firm and a trusted partner dedicated to the success of the organizations they work with.

They also offer a full range of consulting services encompassing governance retreats, educational opportunities, career resources, and advisory services. They have designed interactive training programs prioritizing leadership development and their Board Dynamics/Model Clubs has been implemented in over 450 private clubs and communities.

KOPPLIN KUEBLER & WALLACE is a founding member of the Club Leadership Alliance. The CLA is comprised of three independent entities serving private clubs in all aspects of strategic planning, operations, finances, human capital and facilities. Their best practices are respected and regularly highlighted by leading industry publications and associations.

With the most fluid job market in the past 35 years, we are getting contacted daily with requests from employers looking to fill open positions.
The program concept is simple, if you are interested in a new opportunity, fill out the form to send us your resume. Depending on your position and the position open, we may share your resume with facilities looking to fill a position. There is no cost to you.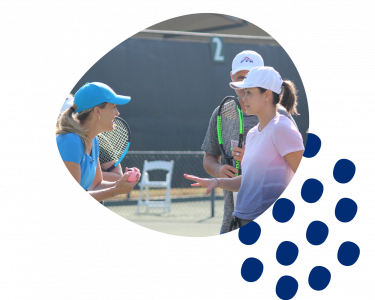 Baltimore Country Club, Maryland – Head Racquets Professional
Bay Head Yacht Club, New Jersey – Director of Racquets
Brook Hollow Golf Club, Texas –  Director of Racquets
CourtSense, New Jersey – Director of Tennis
Hyannisport Club, Massachusetts – Director of Racquets
Kalamazoo Country Club, Michigan – Director of Racquets
Loblolly, Florida – Director of Racquets
Timuquana Country Club – Director of Racquets
Murray Hill Tennis & Fitness, New Jersey – Tennis Teaching Professional
The Country Club of New Canaan – Director of Racquets
Port Royal Club – Director of Racquets
Weymouth Club, Massachusetts – Director of Racquets
Wee Burn Country Club – Head Racquets Professional

Chevy Chase Club, Maryland – Director of Racquets

Tampa Yacht and CC, Florida – Director of Racquets

New Canaan Field Club, Connecticut – Director of Racquets

Wellesley CC, Massachusetts – Director of Racquets

Northmoor CC,  Illinois – Director of Paddle and Pickleball  

Marin Tennis Club, California – Director of Tennis

Birmingham Athletic Club, Illinois – Director of Racquets

Aronimink Golf Club, Pennsylvania – Director of Racquets

The Patterson Club, Connecticut – Director of Racquets
Saucon Valley Country Club, Pennsylvania – Head Platform Tennis & Pickleball Professional
Germantown Cricket Club, Pennsylvania – Director of Racquets