One of the PTR Foundation's missions is to bring tennis instruction and equipment to inner cities and rural areas where the opportunity may not otherwise be available to them.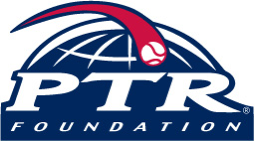 Professional Tennis Registry Foundation
Established in 1979, as the charitable arm of PTR. Each year, PTR members generously donate to the Foundation. These funds are used for various charitable and research activities which are within our 5 categories of giving . Some of these charitable activities have included Boys and Girls Clubs, Adaptive PE Programs, National Junior Tennis Leagues, junior scholarships, seed grants to start community tennis programs and other worthwhile projects. The Foundation supports the PTR Wheelchair Tennis Championships and the annual Special Olympics Tennis Championships. The Foundation also sponsors wheelchair tennis instruction workshops.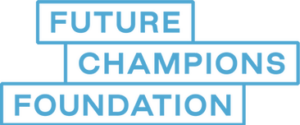 PTR Foundation donations are hard at work as PTR 2020 Humanitarian of the Year, Adam Jasick and his Future Champions Foundation are almost finished with the construction of a school in Togo, Africa. It is fittingly named the Dennis Van der Meer Early Education Center at E.P.P. Bognari, and fittingly, it includes the first tennis court in Togo.
Through the Foundation, tennis programs have been developed in low-income housing projects, after school latch-key programs, at-risk youth programs and wheelchair tennis rehabilitation programs. As the sport of a lifetime, tennis can be beneficial in building a better future for these kids as well as a healthier lifestyle of wellness for all ages.
PTR Foundation Board of Directors

Scott Tharp
Chairman

Scott has made a career of providing opportunities using sports and the many assets of affiliated professional franchises as the hook to empower and enrich the lives of under-resourced children, youth, and adults. He is the President/CEO of the Ed Snider Youth Hockey Foundation.

Ajay Pant
Board Member

As the Senior Director Racquet Sports for Life Time, Ajay currently oversees 33 clubs with tennis, 25 clubs with squash and 105 clubs with pickleball. Prior to joining Life Time, Ajay was Senior Vice President Operations for the Junior Tennis Champions Center (JTCC). He was also the National Tennis Director for Tennis Corporation of America (TCA)/Midtown clubs. Ajay is one of 14 tennis pros who have been designated Master Professional by both the PTR and USPTA. He served on the PTR Board of Directors, and as the two term Chair for the USTA National Ten and Under Committee. Currently a USTA Coach Developer, Ajay was also honored by the Tennis Industry Association as "Person of the Year" in 2018 and USPTA as "Professional of the Year" in 2019.

Delaine Mast
PTR Board Liaison

Delaine Mast, Lancaster, Pennsylvania, has been National Director of WTT Community Tennis and inner city high school boys' and girls' tennis coach since 1986. Mast has become a household name within the tennis community and embodies the slogan "growing the game".

Kristen Campbell
Legal Counsel

Originally from Michigan, Kristen spent most of high school training under the tutelage of Dennis and Pat at the Van der Meer tennis academy. She went on to play Big 10 college tennis before eventually graduating from Michigan State University College of Law.

Dr. Jim Loehr


Dr. Jim Loehr is a co-founder of the Human Performance Institute, a world-renowned performance psychologist and author of 17 books including his most recent, Leading with Character. He also co-authored the national bestseller The Power of Full Engagement.

Luciano Botti
Board Member

Luciano is a PTR International Master Professional and was inducted into the PTR Hall of Fame in 2018. He served on the PTR Board of Directors for over 20 years and has served on the Foundation Board for over 10 years, previously as the Vice Chairman.

Jean Mills
Advisor

Jean Mills is the Director of Tennis for the Polo Club in Boca Raton. Jean is a Charter Member of PTR from 1976.

Jack Barker
Secretary/Treasurer

Jack worked for WABTEC for 32 years and finished his business career as the group controller of their worldwide mass transit operations. He has been a long-time volunteer with Special Olympics, Athletes Without Limits, USTA Southern and USTA of South Carolina.

Lucy Garvin
Board Member

Lucy Garvin served on the PTR Board of Directors from 2017 - 2020. Lucy is a Past President of the USTA, of USTA Southern and USTA South Carolina. Lucy had many accomplishments as USTA President 2009-10.

Pat Van der Meer
Advisor

A graduate of American University in DC with a BA in education, Pat is an experienced tennis coach at all levels. Pat has traveled the world with her husband, Dennis, teaching coaches the method Dennis developed with Billie Jean King and others.