Director of Racquet Sports Certification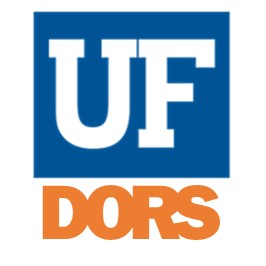 The University of Florida has partnered with the United States Tennis Association (USTA) to provide tennis and racquet sports professionals with an educational curriculum focused on developing the business and leadership competencies required to successfully manage a tennis and racquet sports operation.
Completion of the UF Director of Racquet Sports Certification Course will enable a professional to become a "Certified Director of Racquet Sports" by PTR. PTR is the only orgranization that is accredited by USTA.
The UF Director of Racquet Sports Certification Program is focused on developing the business and leadership competencies required to successfully manage a tennis and racquets operation, whether in a private club, commercial setting or public recreation setting.

Success in business depends on many factors, including: a unique and differentiated value proposition for the customer; a strong internal business culture; a prudent business plan; a passionate, connected and disciplined team; an intentional marketing strategy and proper capitalization. Yet, even when all these attributes are present, the single greatest influence on whether a business will be successful and, therefore, profitable for the long haul depends on its leader. Leaders, especially great leaders, and, therefore, great racquet sports directors, are the single most important influence on any club or tennis business's ability to succeed, and the industry's most difficult challenge is identifying, cultivating, and putting in place qualified leaders.
This course is being taught completely online through the UF Canvas online learning management system. Students are expected to view all course lectures and readings and complete all assignments through Canvas.
This comprehensive educational curriculum is constructed to be fully self-directed though, also, interactive with peers. Students are taught through educational modules, problem-based, critiqued and graded projects and a certification mid-term and final exam.
The course modules are, in order, as follows:
Module One – Introduction to the role of Director of Racquet Sports

Module Two – Tennis history and knowledge

Module Three – Complementary Racquet Sports

Module Four – Facilities and Operations

Module Five – Technology

Module Six – Maximizing Personal Brand

Module Seven – Human Capital, Culture & Leadership

Module Eight – Finance and Accounting

Module Nine – Marketing and Sales

Module Ten – The Customer and Member Experience
Each module has its own learning guide that details the objectives for the module, describes learning activities to be pursued to meet the module objectives, and contains various articles, lectures, videos and interviews that are part of the required learning activities. In addition, each module has a short mastery quiz and several modules include a project that must be turned in for grading.
All students in the program will be provided access to a private, social media-style discussion site where other students, members of the curriculum development committee and subject matter experts will reside. The site allows students to post questions, offer responses and chat on topics relevant to the role of Racquet Sports Director. The site will be available for graduates of the program to use as a resource after their successful completion of the program, as well.
"By far the best Return on Investment and Education in 2021. I am already seeing the results and financial returns on what I have learned in the class."
No fee is required to submit an application for the course.
Upon acceptance, you will receive a link to pay the course fee, which is $2,395.

Required for Applications
To submit an application for admission to the Course please click on "Enroll in this Activity" and submit the following documents once you are added to the E-Learning Registration Site. 
You will need: