Boost

Your Coaching Career
with

Exclusive Benefits
The PTR is your gateway to a thriving tennis career. As a member, you'll benefit from liability insurance, career services, equipment discounts, global networking, continued education and educational tools for coaches. We want to equip you with all that you need so that you can do what you love!
With a presence in 125 countries, and over 16,000 members, becoming a PTR member instantly connects you to a network of highly skilled coaches worldwide. Members get access to our resource library, exclusive partner discounts and career support at the touch of your fingertips.
**Liability Insurance is activated upon certification & Safe Play approval.
Unlock your professional potential.
PTR offers a range of career services to help tennis professionals thrive in their coaching journey. Whether you're starting out or seeking advancement, take advantage of these valuable resources to enhance your career opportunities.
Engage in one-on-one consultations with tennis career experts who can provide personalized advice and guidance tailored to your specific needs.
Stay at the forefront of tennis coaching knowledge with PTR's continued education programs. Access a wide range of resources, including webinars, workshops, seminars, and online courses.
Gain exclusive access to the "Find a Pro" directory, a powerful tool that connects you with potential clients and opportunities. Increase your visibility to individuals and organizations seeking tennis coaching services.
Advance your credentials and expertise by becoming a certified coach. Gain recognition by completing certification programs designed for Junior Development, Performance, and Adult Development.
PTR offers its members two options for memberships to provide them the necessary tools for their careers.
Our Base Membership includes all of the great benefits from our membership list below!
**Liability Insurance is activated upon certification & Safe Play approval.
Racquets & Bags Balls & Equipment
Exclusive Library of Resources
Our Premium Plus Membership includes all of the great benefits from our Base Membership in addition to the career-enhancing benefits listed below!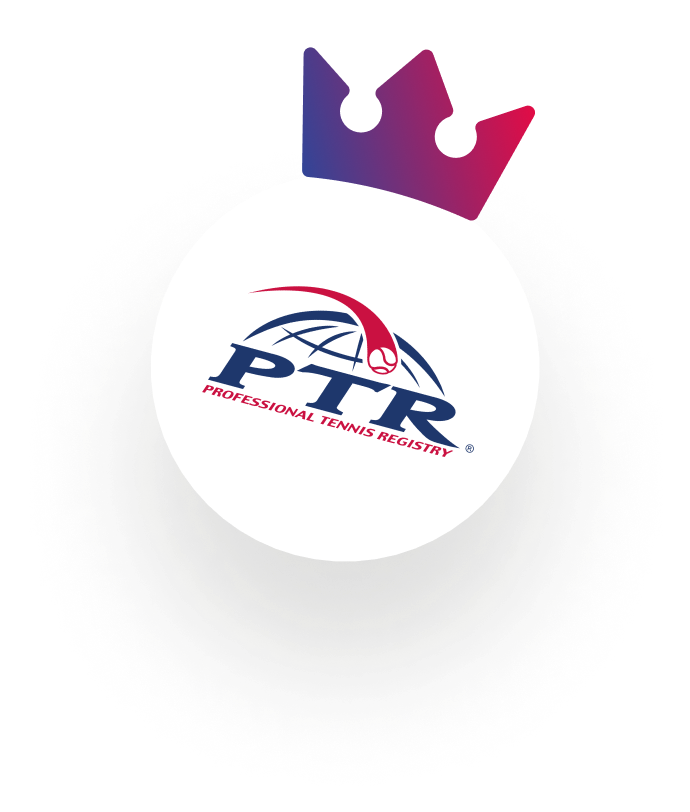 All Premium Plus Memberships will receive a FREE membership to the Independent Contractors Benefits Association (ICBA). ICBA members have access to a variety of exclusive benefits and resources designed for independent contractors, including:
Contractor Advantage Plan
All Premium Plus Memberships will be enrolled in the Contractor Advantage Plan.
Need professional support but don't know who to trust? The Contractor Advantage Plan connects you to a network of professionals for free and deeply discounted support services including:



"Professional organization with excellent administration, outstanding professional development, benefits and networking!"
As a USTA accredited organization, the Professional Tennis Registry is working to elevate the resources available to coaches pursuing certification, while enhancing the growth and success of your coaching career 🎾
"Unparalleled in its education for coaches globally. Proud member for 15 years and will be for as many as I can pick up a racquet."
Want Access to these Career Enhancing Benefits?